Count Down……………….Two days to go. 
The past few weeks have been very busy for me, busy with what you may ask, As some of you  are aware already about my recently move from Durban to Cape Town.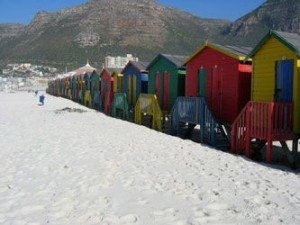 So I have been here in Cape Town for close to two week now and am enjoying every minute of my time here.
You all are aware of my passion for discipleship and my involvement with the Discipleship training School over the years. My mission here in Ywam Muizenberg in Cape Town is to be part of the 2012 January Dts which its focus is from Africa2Asia.
So we have ten staff on the team, from seven different nations and 3 continents. And our close to forty Student are from all over the globe (South Africa, Canada, USA, Kenya, Tanzania, South Korea, England, Swaziland, Nigeria, Brazil, Switzerland etc)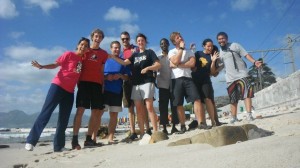 , this is the biggest and diverse school I have even been part of and I want to thank God for the great opportunities to be here at this time and to be part of what He want to do in the life of these bunch of great people.
I am excited for the dts, as we are just two days away from the kick off of the school, some of the student are around already as I write, we has staff have put everything in place that our student will need and also we've taken the time to pray and wait upon the lord for His heart for each of our student, we have also embark on a staff training mission during this period so we could function optimally as Christ would. I am not just excited about this alone but also excited about what the Lord will teach me and other staff members about discipleship ( from student to staff and staff to student) during this period – that I can't wait to see.
My Passion is to torch lives that will in turn transform their community, and the dts has given me the platform to invest into the lives of people from different nations around the world that have spread the message to others in their own little way. As for my journey with the dts, I felt my time is coming to an end and I can't wait for God to launch me into another level and platform to be able to disciple communities and Nations.
As I round up with this newsletter, I want to leave you with the scripture we got for the school it's in the book of John 14: 6 "I am the way, the truth, and the life!" Jesus answered. "Without me, no one can go to the Father.
When we accept Jesus into our life, we have found the way, we have to seek His truth in every area of our life and only then can we have life – I want you to take some time and ponder on these words and let Him minister life to your spirit.
FEW PRAYER POINTS:
That the eyes of My Understanding will be enlightened.
Pray for wisdom, revelation from His word, and also Understanding for me.
Pray for new and great friendship, relationship and network to develop as am a new staff member here.
And lastly please pray for my finances that God will raise supporters for me to be able to do what I do.
I consider you as a partner in my journey and it's thus give me great pleasure to inform you of this great journey I have been on with the Lord and ask you to become part of it.
Every YWAM worker on all levels, raises funds to meet his or her own financial needs. For most people in YWAM, these funds comes from friends, family and churches who contribute financially.
So if you will like to partner with me financially (Monthly or one-off) please do send me an email to: [email protected] and Remember no amount is small in the kingdom.
Your in His Service
Ahmed Odefunso
(aka Amasco Odex)