It's the best of time to be alive, God doing amazing thing throughout the whole world and has I reflect on my own journey with Him for some few years now, I am amazed and full of thanksgiving to him for what he is doing in and through me, and I believe if you will also take some time to look at your own life, I believe He is doing something amazing too, whether you want to admit it or not is really up to you.
As I look back and reflect on history, I am just constantly flabbergasted by the awesomeness of the God that we serve, and who has called us into an intimate relationship with him through His Son Jesus Christ by giving us his Holy Spirit. As I reflect, I see the creativity of God, I see how loving He is, how sovereign he is and how powerful.
His creativity, because if I look at the story of Joseph in the bible, I will like to believe that the plan of God for Joseph (I mean the details was not meant to happen that way) but due to the mistake on the part of Joseph for him sharing his dreams, which brought about hatred and jealous between him and his brothers and they sold him to Egypt. Right there I saw the creativity of God and Him saying, although, that is not the plan, but am going to work with that, and I will use it for my purpose and to the glory of my name. And I want to believe we all know how the story end, and that laid the foundation for the children of Israel to move down to Egypt and that turned out to fulfill Gods purpose.
You might be reading this and you felt, oh boy, I have made a tons of mistaken in my life and I don't even know if God is still interested in my life.I have good news for you and that's to let you know that the answer is a big YES. He still loves and cares about you, and he's waiting for you to return to Him. He want you just as you are, He want to show you how creative that he is. He wants to use those things you called mistakes to bring glory to him, if only you will allow him to that. He is not going to force you, he is a gentle and a loving father, Here I am! I stand at the door and knock. If anyone hears my voice and opens the door, I will come in and eat with him, and he with me. Revelation 3:20.
And as I look and study more in His word which is the bible I see His creativity displayed all over. His loving kindness because if we go back to the book of Genesis, in the garden where the fall of man took place. Adam and Eve were the first generation of humanity, the mistake they made would have been very easy for God to correct at that very point, He only need to destroy the two fallen humans and create another begin (this time those that will listen to him, maybe even just reduce their ability to make choices for themselves this time). BUT no He came right in and He says, what have you done? It's a mistake but am going to fixed these, am going to send my son to take care of these.
WOW what a loving father , He did not wipe them out, He did not take the ability for them to make choices away – what an unconditional Love He has bestowed on Us – But God demonstrates his own love for us in this: While we were still sinners, Christ died for us. Romans 5:8
An He came in a most loving way, send his son to live among us and restore us back to Him. so when He had completed His time and was about leaving He said I will not leave you as orphans; I will come to you. But the Counselor, the Holy Spirit, whom the Father will send in my name, will teach you all things and will remind you of everything I have said to you. John 14:18, 26
Why do you think Jesus sends the Holy Spirit to us the believe? I want to believe its because we are meant to leave naturally supernatural which without the Holy Spirit we will struggle to leave that life – that is why the Holy spirit was given to us. Just as Jesus leave while he was on earth. If we look at our individual life's, families, communities and nations, we are face with enormous challenges and problems, and we wish we had all the answers that we need to bring about transformation into all these areas and even for some of us that has been a Christian for a while, we might have prayed for God to work through us to bring changes to this areas of life. Is it that God is not concern about all this things, I strongly believe He is very much concern as most of us are, and I believe He want to reveal, he want to share with us strategies, solutions, to all the challenges that confronts us as people. But I have news for us that this will not just happen because,  it is the glory of God to conceal a matter; to search out a matter is the glory of kings. Proverbs 25:2
He is a God that want to reveal , love, bring about justices, kindness and he want to do all these thing which are on His heart through each of us, But He want us to come to the place of intimate relationship with Him, because He is a God that cherish relationships with His people. He wants us to know Him as He knows us, He want to have a personal relationship with each and every one of us. God is still creating, He is still working in the affairs of man, He is still activity involved in History making – Remember it's His- Story. And He is doing and wants to do all this through us His people. the people that do know their God shall be strong, and do exploits. Daniel 11:32
That is why the Holy Spirit is given to us, to help us live this life of naturally supernatural – apart from me you can do nothing. John 15:5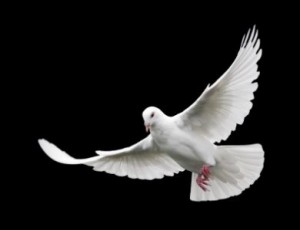 We live in the era of the Holy Spirit, who is our teacher, our counselor, our helper, and comforter. If you want to make significant changes for the kingdom in this generation we need His constant awareness to make effective change in our life's, families, community and nations.
I want to invite you to seek His Ministry in all that you do and let that go along with obedience.
This entry was posted on Friday, February 3rd, 2012 at 5:02 pm and is filed under
News Updates
. You can follow any responses to this entry through the
RSS 2.0
feed. You can
leave a response
, or
trackback
from your own site.