It's not my job to steer the ship,
The horn I'll never blow.
It's not my place to say how far
The ship's allowed to go.
I'm not allowed to go on deck
Or even clang the bell
But if this damn thing starts to sink Just watch who catches hell! – Unknown via James C. Hunter, The Servant
Am fascinated  by the above quote,  and that is why I had to start my writing with it, but there is an important message that I will like to share with us in this article today, and it is about the missing ship. As I take a look at every area of life I find this important ship missing, from individual, to family, to the community and every area you can think of, talk of the church, schools, the business world, even in our governmental institutions.
Hum Sad….. or what do you think people, so what is these missing ship that am writing about, The only ship that can take us to the promise land as an individual, as a family, as a community, and as a nation is missing, and it has been declared Wanted, If you find it there is a price tag, those that have found it in their individual life's have been honored and have benefited from its fruits – these missing ship is called LEADERS-SHIP
At the mention of the word government we usually think of civil government because that is the only kind of government we are accustom to, but to go further in this article I want to define what government really means which are direction, regulation, control, restraint. There are different spheres of government each providing direction, regulation, control, restraint in its jurisdiction. The spheres of government can be divided into internal and external government, and the other name for the internal government is self government, which I will like to refer to as self leadership in this writing and that is what I intent to share with us.
To go back a bit to the quote above, there is no one that wants to take responsibility and we blame other people for it, we blame the system, the government, but not ourselves. Or we might blame our circumstances, our background, family, our environment and so on and so forth. But when the sinking of the ship happens we are all in it together. Any kinds of self leadership begins from within in the heart of the man, With his ability to govern his though, ideas, motives, conviction, attitude, conscience, will, character and desires. How a man governs himself internally will affect his external actions, speech, conduct and everything he does.
Actions of individual, family,community, nations and even government institutions are a reflection of the internal state of the people. In other words the internal is the causative to the external. So if the people are good the government and other areas of life will be good.
"The type of leadership that exist in the family, church, school, businesses, organizations or civil realm of a country is a reflection of the self leadership within the citizens." Which means an apple tree will not produce a water melon.
For us to start to consciously create the life that we so desire to see in our self, family, community, and our nation we must take total responsibility for our lives and actions .  And as we take full responsibility for what happens to us we discover that we create our lives by having a sound self leadership. Because everything on the outside is a reflection of what is happening on the inside. For as he thinks in his heart, so is he. Proverbs 23:7
The purpose of theses write up is to challenge and awaken us to start taking responsibility for our own actions and though, and as we make changes, that will begin to reflect on our individual life, family, community and nation at large. It's up to us.
The price of greatness is responsibility. –  Winston Churchill
  I will like to end with the story of the starfish
Once upon a time there was a wise man who used to go to the ocean to do his journal writing. He had a habit of walking on the beach before he began his work. 
One day he was walking along the shore. As he looked down the beach, he saw a human figure moving like a dancer. He smiled to himself to think of someone who would dance to the day. So he As he got closer, he saw that it was a young man and the young man wasn't dancing, but instead he was reaching down to the shore, picking up something and very gently throwing it into the ocean.
As he got closer he called out,"Good morning! What are you doing?"
The young man paused, looked up and replied, "Throwing starfish in the ocean."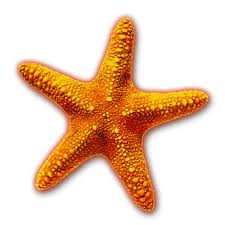 "I guess I should have asked, why are you throwing starfish in the ocean?"
"The sun is up, and the tide is going out. And if I don't throw them in they'll die."
"But, young man, don't you realize that there are miles and miles of beach, and starfish all along it. You can't possibly make a difference!"
The young man listened politely. Then bent down, picked up another starfish and threw it into the sea, past the breaking waves and said, "It made a difference for that one."
There is something very special in each and every one of us. We have all been gifted with the ability to make a difference. And if we can become aware of that gift, we gain through the strength of our visions the power to shape the future. We must each find our starfish. And if we throw our stars wisely and well, the world will be blessed.
This entry was posted on Saturday, January 28th, 2012 at 11:35 am and is filed under
News Updates
. You can follow any responses to this entry through the
RSS 2.0
feed. You can
leave a response
, or
trackback
from your own site.